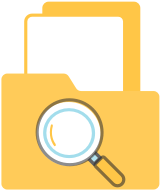 ALERIS: Developing High Performers
As a leading producer of rolled aluminum sheet, plate and fabricated products for various industries, Aleris employees are held to a high quality and production standard. To maintain and improve market share, Aleris wanted to strengthen current and emerging leaders' business and leadership skills. Because the depth of experience and breadth of formal leadership training varied among supervisors and managers, Columbus State first provided a leadership skills assessment survey for approximately 150 Aleris employees.
Those employees were assessed, allowing each individual's unique needs to be considered for future training and development sessions, an educational program that focused on:
Skills to be a professional manager
Terminology of leaders
Shared common "leadership language"
Skills needed to "take charge, step up and lead high performers
Following the assessment survey, a corresponding needs analysis and direct input from Aleris HR department employees, a modularized, on-site training initiative was developed and implemented in the summer of 2019. As a result, 24 front-line supervisors successfully completed the training, leading to improved productivity and reduced turnover.
Connect with the MEP at Columbus State
Whether you have a question about the services we offer, or want to work with us, we'd love to hear from you.