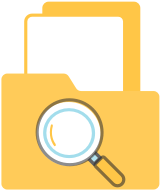 Tigerpoly Manufacturing, Inc.: Developing New Talents
Working with MEP at CSCC, Tigerpoly Manufacturing, a major manufacturer of automotive air induction system parts and other under-hood components, realized it was struggling to find and employ a sufficient number of highly-skilled maintenance technicians, and its manufacturing workforce often had inefficient periods of downtime. As a result, routine preventative and predictive maintenance tasks were occasionally postponed, which could lead to manufacturing delays.
To help ensure these integral maintenance tasked were completed, Tigerpoly worked with Columbus State to develop an up-skilling technical training program to give machine operators themselves the knowledge, skills and abilities to perform that routine preventative maintenance.
The training included 18 independent courses, held both at the Integrated Systems Technology (IST) Lab and online through world-class virtual modules. Training equipment was provided by Columbus State and sessions scheduled at times most convenient for Tigerpoly employees during the summer of 2019.
Today, trained machine operators perform foundational, preventative maintenance procedures, increasing the productivity and competitiveness of its manufacturing lines.
Connect with the MEP at Columbus State
Whether you have a question about the services we offer, or want to work with us, we'd love to hear from you.