One Provider, Multiple Manufacturing Services and Solutions
Service Solutions
We offer manufacturing consulting services, product development expertise and hands-on training in the Integrated Systems Technology Lab, as well as other education programs to support manufacturers' workforce development needs.
Combining the power of Ohio's Manufacturing Extension Partnership with workforce integration and consulting expertise from Columbus State Community College, the MEP at Columbus State and our partners will support and grow your manufacturing business.

Training and Education

Product Development

Consulting

Talent Acquisition
Technical Training
At the Integrated Systems Technology Lab, you and your employees have access to cutting-edge manufacturing equipment for training, education and product development. From machining, tool and die, to injection molding, welding, robotics and PLC systems, as well as more than 15 Certificate Programs offered at the lab, you can book time or classes at the lab to meet all of your development and training needs.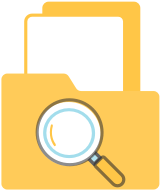 Find out what work we've done with SMMEs such as ALERIS, Tigerpoly Manufacturing, Inc., Hyperion Materials & Technologies, FRANKE and PK Controls to find new markets, innovate, grow and develop the workforce needed to drive their business development and expansion.
Connect with the MEP at Columbus State
Whether you have a question about the services we offer, or want to work with us, we'd love to hear from you.