One partner.
Multiple service solutions.
The MEP at Columbus State is a full-service solutions provider for Central Ohio manufacturers. From consulting and product development to education and talent acquisition, we partner with you to grow your manufacturing business.
One partner.

Multiple service solutions.

Training and Education

Product Development

Consulting

Talent Acquisition
October is Manufacturing Month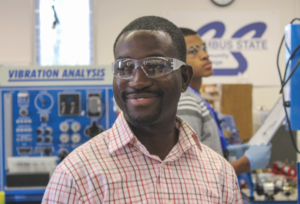 Celebrate with events, activities, resources, and more! Manufacturing Month is dedicated to career path exploration and raising awareness of how technology has transformed manufacturing and related industries, creating in-demand, high-wage, sustainable job opportunities.
Connect with the MEP at Columbus State
Whether you have a question about the services we offer, or want to work with us, we'd love to hear from you.