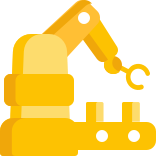 Industry Leaders Creating Regional Economic Impact
Ready to become a partner?
The Ohio State University
Founded in 1870 as a land-grant institution, the Ohio State University in Columbus, Ohio has served as a stage for academic achievement and a laboratory for innovation for 150 years.
The university ranks fourth in the nation in industry-sponsored research and generates a statewide impact of more than $4 billion a year. As one of the top academic institutions for agricultural and computer engineering, and materials sciences, the College of Engineering at Ohio State is No. 1 in industry research expenditures among national engineering programs, and the Ohio State University Fisher College of Business is ranked 5th in supply chain management and 8th for operations management by U.S. News and World Report. As a MEP at CSCC partner, Ohio State helps develop comprehensive solutions for central Ohio manufacturing businesses
One Columbus
Formerly Columbus 2020, One Columbus is our regional economic development partner and will co-lead the MEP at CSCC board of advisors, and provide guidance on the shifting and developing needs of central Ohio's manufacturing businesses.
The 12-county Columbus Region serviced by One Columbus has one of the largest and fastest growing economies in the country. Twenty dedicated economic development professionals and more than 300 allied organizations help move the One Columbus Regional Growth Strategy forward, generating opportunities for businesses, local workers and building economic capacity in the region.
Supplier Six Sigma, LLC
Supplier Six Sigma is a management coaching company specializing in continuous improvement, operations management, Lean/Six sigma problem solving, quality systems management and supply chain management.
With a long history of consulting and training for central Ohio manufacturers, Supplier Six Sigma serves as the primary provider of MEP at CSCC's Lean/Six Sigma training and consulting. The company also offers auditing, failure modes and effects analysis, statistical process control, the 5S workspace organization method, measurement system analysis and capability analysis
Workforce Innovation Center LLC
With a full suite of HR solutions, including instructor-led customized training, job analysis, description and interview guides, Workforce Innovation Center is MEP at CSCC's HR training and consulting partner to central Ohio manufacturers.
Workforce Innovation Center utilizes a behavior-based interviewing system, providing SMMEs with a professional, repeatable and legally defensible HR solution, as well as new resources designed to maximize the effectiveness of your organization's interviewers.
Evolution Security Solutions
Evolution Security Solutions offers cyber risk and security expertise to executives and decision makers, safeguarding the privacy and security of your client records and corporate intellectual property. With a long-term partnership with Columbus State Community College, Evolution serves on MEP at CSCC's advisory board as its cybersecurity expert.
Moreover, Evolution offers partner services through MEP at CSCC to central Ohio manufacturers, including cyber risk and security consultation, cyber event support and technical expertise
ClearView Management Resources
ClearView is a leading talent management firm offering comprehensive talent solutions that identify and leverage talent across your entire organization. Alongside CSCC faculty and staff, ClearView provides MEP at CSCC's wide range of talent and business consulting to central Ohio manufacturers.
From overall business performance assessments, in-depth financial analysis of product line performance and KPIs, to sales and marketing analysis and consulting, operations performance analysis and HR talent management, Clearview Consulting and MEP at CSCC can meet the unique needs of your business.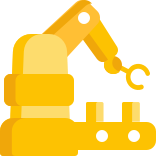 Interested in helping innovative SMMEs in central Ohio develop and grow? Contact us today to learn about partnership opportunities that make a difference in our community.