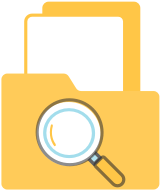 FRANKE: Electrical Education for Innovative Kitchens
FRANKE is an innovative and worldwide manufacturer of residential and commercial kitchen products and systems. The Columbus location fabricates commercial kitchens for the quick service industry, and in the spring of 2019, the company identified skilled maintenance technicians with an aptitude for mechanical engineering and would benefit from an electrical training program. Columbus State created an individualized, competency-based education plan of study to provide students with the required knowledge, skills and abilities to be increasingly effective across electrical disciplines.
The benefits of the individualized training program implemented were:
Convenient timing to the students based on their schedules and their work site
Immediately-applicable and transferable from the classroom to the real-world work environment
Accountable. Columbus State maintained:

Written pre- and post-test scores for each module and each student
Hands-on lab test scores for each module
Daily participant attendance
Participant time taken for each module
As a result of the program, six maintenance students successfully completed the electrical training and were able to immediately take those stills to their everyday jobs, keeping production lines operational and competitive.
Connect with the MEP at Columbus State
Whether you have a question about the services we offer, or want to work with us, we'd love to hear from you.