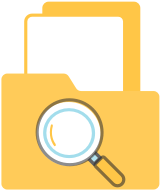 Hyperion Materials & Technologies: Increasing Machine Tools Expertise
Hyperion Materials & Technologies, a global leader in the creation of hard and super-hard materials such as cemented carbide, diamond and cubic boron nitride, wanted to increase the intellectual bench strength of its incumbent workforce to increase the company's competitive advantage in the marketplace.
Specifically, the company needed to ensure it retained and developed the technical skills necessary to maintain its world-class maintenance department
As a result, Columbus State and Hyperion in 2018 offered 12 seasoned industrial maintenance technicians an educational program that included a three credit college course in the Integrated Systems Technology (IST) Lab
featuring hands-on operation of mills, lathes, shapers and grinders, in addition to safety instruction and related theory needed for operating these machines. Additional instruction focused on cutting tool materials and geometry, feeds and speeds and other associated bench practices, supporting the improved utilization of industrial tools.
Connect with the MEP at Columbus State
Whether you have a question about the services we offer, or want to work with us, we'd love to hear from you.