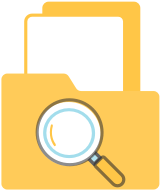 PK Controls: Talent Acquisition for Modern Manufacturing
PK Controls offers and delivers technologically-superior automation control, helping clients overcome the challenges of manufacturing by providing custom, turnkey automation equipment with control systems integration to enhance automation in almost any industry.
While PK Controls' range of services allows them to facilitate any point of control system development, from design to installation and integration, the company struggled to source skilled job candidates for its growing workforce needs.
PK Controls has partnered with Columbus State for the past five years, developing an interdisciplinary curriculum pathway that combines supply chain management, engineering technology and information technology coursework. Students spend a first year completing technical course work, and beginning in their second year, work three days per week with a mentor at PK Controls while attending schools two days per week to obtain a degree and relevant experience. The program creates a dedicated talent pipeline, supplying PK Controls with regular, qualified candidates, hiring two each year since the start of the program.
Connect with the MEP at Columbus State
Whether you have a question about the services we offer, or want to work with us, we'd love to hear from you.