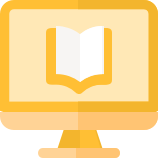 Virtual Manufacturing Training
The ripple effects of the COVID-19 crisis are significantly and rapidly changing the way we work and do business. In a time that calls for creative problem-solving, the Manufacturing Extension Partnership (MEP) at Columbus State is narrowing its focus to bridge the gap between now and the surge in demand that will follow this disruption.
NEW! Smart Manufacturing Training
Featuring a flexible curriculum focused on additive manufacturing, the internet of things (IoT), robotics, or a combination of all three topics
Online, Short-Term Training for Your Employees
Columbus State has deep roots in Central Ohio's manufacturing industry, the backbone of the region's economy. The MEP at Columbus State recognizes how vital manufacturing companies and their employees are to Central Ohio.
That's why we're partnering with digital training providers Tooling U-SME and Amatrol to offer new online training programs paired with one-on-one virtual coaching by our faculty and professional staff. We're underwriting the majority of the cost for the program to make it more accessible to small and midsize manufacturing companies during this time when they need it most.
This online training will allow your employees to upskill in preparation for a new industry landscape in the coming months while keeping them engaged and up-to-date in the meantime. The curriculum consists of 90 days' worth of coursework, and participants set their own pace.
Coaching Tailored to Your Company's Needs
Two thirty-minute coaching sessions bookending the online training provide the personalized instruction component that elevates awareness to understanding. Coaching will be available by phone or video chat.
This online training program is ideal for the pressing needs of the manufacturing community during the COVID-19 crisis.
To start your online training program, contact MEP at Columbus State: mep@cscc.edu or 614-287-5000.